New Denmark Brewing Company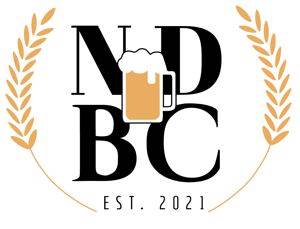 We started home brewing beer back in the early 1990's. We created several unique style beers and planted hops to be able to create new flavor profiles using the fresh hops. The beer styles included pilsners, IPA's, fruit beers (radlers and shantys), ales, lagers, and several dark style beers. We have brewed several batches of beer for ourselves throughout the years.
In 2013, we opened a winery because of the passion of wine-making and growing grapes, and after winning several amateur ribbons at the Wisconsin State Fair. After a few years, we wanted to get into creating distilled spirits. In 2018 we released several spirits: whiskey, vodka, gin, rum, brandy and several flavored moonshines. We purchased a 1-barrel pilot brewing system from Badger State Brewing in 2019 so we were able to brew mash for our bourbon whiskey. After creating several batches of whiskey on the pilot system, we decided we would add craft beer to our lineup. We started brewing batches and released four beers for our Fall Fest in September of 2021. We had a Kolsch (which included hops grown by our vineyard along with some other hops), Orange cream Ale, Blueberry Honey Ale, and an Octoberfest. Our beer has been a huge hit, and we will keep crafting new styles of beers releasing them every few weeks; as well as keeping a couple favorites on tap. Some guest beers may also be added at different times.
With adding a brewery to the winery/distillery, we are now a one stop shop and have something for everyone to enjoy. We try to keep things as local as we can when creating our products. Our whiskey grains come from Briess in Chilton, WI. Our beer grains will also be sourced from Briess.
We're not the first to have a brewery in the Denmark area, though. In 1932, the Denmark Brewing Company was founded by John Jorgensen after the repeal of prohibition. It opened in 1934 at a location on Main Street in downtown Denmark. John Jorgensen served as President, and John Langraf, Raymond, Stark and Peter Stark were the brewmasters. They averaged about 15,000 barrels of beer per year, with labels like "Old Town Lager" and "20th Century Ale". The brewery had one bottling line, with about half of the beer being bottled, and the other half going out in kegs. In 1947, the Starks sold the company to Alvin Bardin, who also owned Eulberg Brothers Brewing Company in Portage, Wisconsin, and Indianapolis Brewing Company in Indianapolis. Later that year, the Denmark Brewing Company went out of business. We are fortunate to have several bottles, a beer bottle wood crate and a barrel from the brewery on display. Stop out and step into some history!